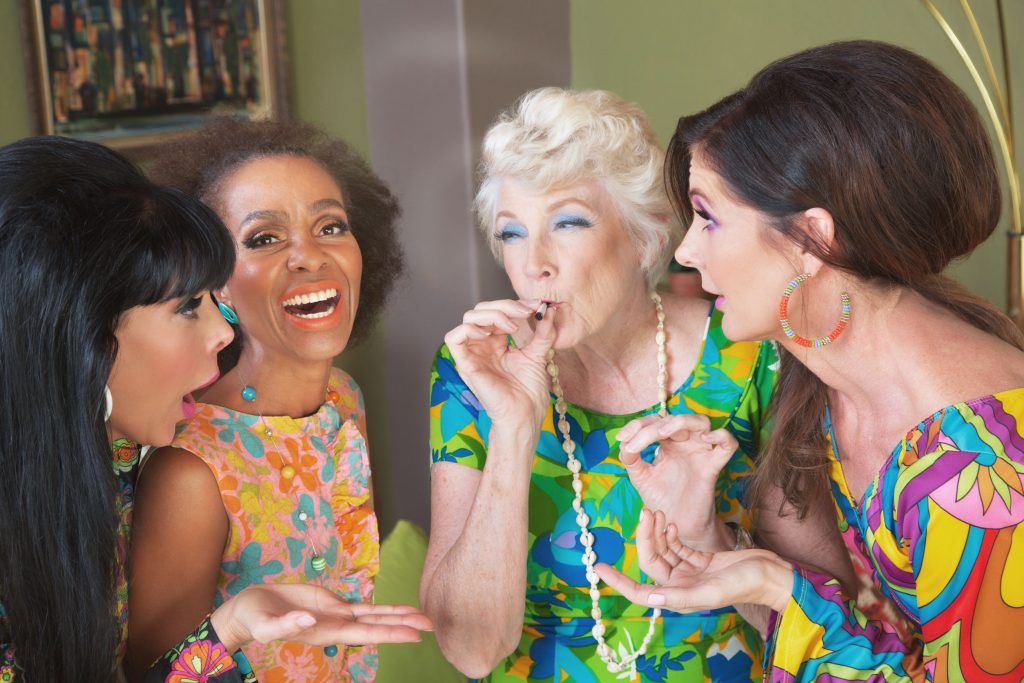 The movement to legalize medicinal cannabis has been gaining steam over the last couple decades, ever since California became the first state to institute medical marijuana laws. Now, states like New Mexico are noticing an increasing number of medicinal cannabis cardholders. Santa Fe County, for instance, recorded a 43 percent leap in the number of registered users between 2017 and 2018. In fact, Santa Fe is home to one of the larger contingencies, containing nearly 1 out of every 10 cardholders in the state of New Mexico. That puts Santa Fe second only to Bernalillo County, where Albuquerque is located. The state, in its entirety, has 48,000 cardholders.
Noticing the Effects
Residents like Judith Thornburgh have enjoyed the immense benefits provided by medicinal weed. Thornburgh wasn't able to sleep for nearly 40 years, suffering from severe insomnia. Now, she says, "I'm sleeping like a baby." New Mexico, unlike some states, has a relatively long list of conditions and disorders that may be treated by cannabis.
List of Conditions
According to the statute, entitled "The Compassionate Use Medical Marijuana Act," any chronic condition or disease that produces severe pain or severe muscle spasms ("including those characteristic of multiple sclerosis or Crohn's disease") may be treated by marijuana as prescribed by a doctor. The law also permits the department of health to enumerate specific diseases that may treated by cannabis. Other conditions that qualify are the following:
Epilepsy

Glaucoma

HIV/AIDS

Parkinson's Disease

Severe Anorexia

Post-Traumatic Stress Disorder
These are only a few of the health issues whose symptoms can be treated with prescribed marijuana in New Mexico. If you believe marijuana could help soothe your condition, you should ask your doctor about whether or not you are a candidate.
Recreational Use
The growing popularity of medicinal marijuana could be a sign of things to come in New Mexico, where state legislators are gearing up to vote on a bill that would legalize recreational marijuana. New Mexico State Representative Javier Martinez introduced the bill, hoping to reverse the impact of the war on drugs. "The war on marijuana has been a miserable failure,'' he said. "We spend millions of dollars criminalizing people who use marijuana without seeing benefits to public health or safety. We need to legalize marijuana in New Mexico and stop the harm that disproportionally impacts those who are living in poverty and those who are Black, Native and Hispanic/Latino."
Popular Support
Legislators may be more likely to pass such a bill now than in the past, as nearly 60 percent of New Mexico residents support such a measure. And, as noted by Senator Jerry Ortiz y Pino (a Democrat from Albuquerque), "It's not just ex-hippies in Taos" that are showing their support. He went on, "It's not just people who read The Nation in Santa Fe. It's not just (University of New Mexico) students in Albuquerque."
Influencing Factors
There are a number of factors that could affect the outcome of the bill, not least of which is the growing popular support and the burgeoning marijuana market. Now that California has legalized marijuana, nearly one-fifth of the country's population can legally purchase pot. This may be some incentive to get in on the ground floor, as it were. Moreover, according to Kelly O'Donnell, who used to work as the director of State Tax Policy, legalized marijuana could bring over 15,000 jobs to New Mexico. Thus, politicians might be willing to put political bias aside if the prospect of legal weed looks economically viable.
Safer Alternative
What's more, politicians might be interested to know that marijuana could be a much safer alternative to opioid pain relievers, which have greatly contributed to the current opioid epidemic. Whereas opioids carry risks of addiction and death-by-overdose, cannabis comes with no such risks. To date, there hasn't been a single overdose related to marijuana. The positive effects are already apparent. According to one study, the number of opiate-related deaths dropped by 6.5 percent after Colorado legalized recreational marijuana.
We'll have to wait and see if New Mexico decides to take the plunge and legalize cannabis for recreational use.